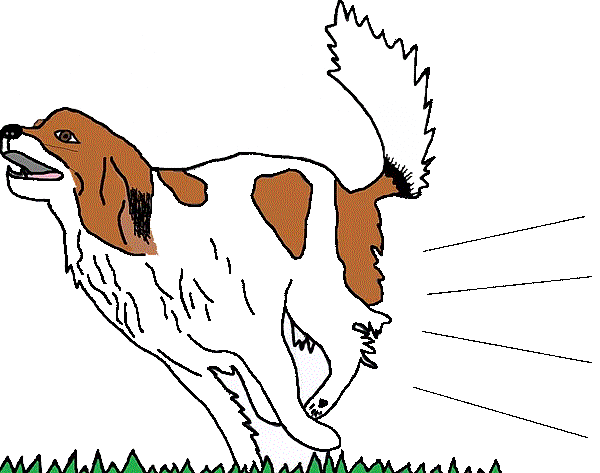 Dog Behavior and Training
Building Brilliant Relationships




Between Humans and Canines
Skilled and humane solutions
for your dog's complex behavior and training problems!
Offering in-person services in Las Vegas
Virtual services via Zoom offered worldwide
​
Eileen Koval, CDBC, CBCC-KA, CPDT-KA brings unmatched expertise to the Las Vegas Valley working with clients to reach their goals with difficult behavior and training cases that owners believed may be beyond help.
Eileen provides personalized in-person services in Las Vegas and virtual services worldwide, all of which start with a Zoom appointment and discussion of your dog's behavioral, social, medical, and training histories while she observes and evaluates your dog. She goes beyond the approach of traditional dog training and obedience by looking at the whole dog to find the "why" behind problematic behaviors. This enables her to craft cutting edge solutions unique to you and your dog's needs. Many of her clients have gone through multiple trainers and veterinarians who simply thought solutions did not exist. Eileen's rounded expertise and unique approaches have brought her attention as a leader in the animal behavior and training industry, speaking at international events and working with trainers, veterinarians, and clients globally. In spring 2023, she released a new online seminar for veterinary professionals covering a variety of animal behavior and welfare topics. In spring 2023, she also presented a 4-hour animal behavior seminar at the nationally-acclaimed Barkleigh Petcare Expo. She will be headed to Paris, France in November to give a 2 day workshop. She will be returning to France in June 2024 to present alongside a panel of internationally renowned behavior specialists and ethologists at the ground-breaking animal behavior conference, "From Distress to Happiness". Book your plane tickets!!!
If the appointment is virtual/remote, she can demonstrate training/behavior modification using her own dogs and provide real-time feedback as you train. She will share safety and management strategies, and/or provide other options, solutions and information. She will identify a plan for moving forward toward your goals. You will also better understand your dogs' needs and behavior and will deepen your relationship with your dog. While she works both in-person and virtually, the virtual aspect offers some additional advantages to in-person training - like the use of demonstration dogs, and allowing Eileen to observe dogs and train with them without subjecting them to the stress of a visitor (if they are uncomfortable or overstimulated with visitors), and maintaining safety for aggressive dogs.
Eileen will work with veterinarians, groomers, physical therapists, and other pet professionals as needed -- including providing referrals -- to help you and your dog reach your goals.
​
​
We do NOT use shouting, fear or intimidation methods in our training. We do NOT use painful tools such as shock, prong/pinch collars, noise aversives, choke chains, or leash/collar corrections.
​
​
​
Eileen Koval, CDBC, CBCC-KA, CPDT-KA
​
Certified Dog Behavior Consultant (IAABC) and Certified Professional Dog Trainer (CCPDT). Read about her certifications here
​​
Eileen is referred to for training and behavior expertise by other trainers and dozens of veterinary clinics throughout Las Vegas and Henderson, including Aliante, Boca Park, Craig Road, Grand Montecito, Centennial Hills, the Las Vegas Veterinary Specialty Center, Green Valley, Aloha, VCA Blue Cross, VCA Nellis, VCA Hualapai, VCA Warm Springs, VCA Black Mountain, Sahara Pines, Seven Hills, Henderson, Mountain Vista, Southern Hills, Northwest, West Russell, Cheyenne West, Southern Hills, Tropicana, The Vets, and others
​
Recent Media Appearances: interviewed by Bob Wells (Nomadland) for a two part series "Rattlesnake Dog Training with Confident Canines", interviewed on the Pooch Parenting podcast, interviewed by clinical psychologist Dr. Holly Tett for "Fluff Dog Turned Guard Dog?" for the Naughty Dogs Masterclass, interviewed on Top Gun Dog Training's Puppy Talk Podcast, interviewed and featured in Is It Normal? by Chewy.com, interviewed for Las Vegas Weekly magazine, presented at the International Dog Trainer's Winter Summit, interviewed by international ethologist Dr. Karolina Westlund and presented specialized techniques for a case study in Dr. Westlund's ethology course Resolving Challenging Behaviour, delivered a presentation in Sep 2021 at the Association of Professional Dog Trainers (APDT) Annual Conference, was interviewed on the Backyard Pet Talk Podcast, and interviewed on the Pod to the Rescue podcast,. and presented a four hour seminar on canine behavior for the nationally renown Barkleigh Petcare and Boarding Expo.
​
Learn more about Confident Canines' services:
​
Testimonials
​
​
"I have a very anxious dog that is almost 4yo. We have tried absolutely everything under the sun for him with multiple trainers and I honestly thought we would just have to live with his anxiety and the bad behaviors that went with it. I contacted Confident Canines LLC from 8 time zones away and Eileen worked with me to help my dog. We saw a major change in him in just a few weeks. After 2 months, my dog has improved so much that he is doing things I never thought we would be able to do and is starting to enjoy the life we can provide for him. You don't think that something as simple as sitting outside instead of constantly patrolling would make such a difference but it does. I highly recommend reaching out to her ❤️ Thank you Eileen for changing our life and allowing us to help our problem child live his best life with us."
© 2019 by Confident Canines LLC
Tags:
Behavior Consulting, Behavior Consultant, Private Dog Training, Private Obedience Training, Obedience Training, Animal Behaviorist, Dog Behaviorist, Aggression help, Aggressive dog, Certified Trainer, Certified Dog Trainer, Certified Professional Dog Trainer, Canine Behavior Consultant, Dog Behavior Consultant, Dog Obedience, Dog Agility Classes, Agility Training, Agility Trainer, Dog Agility Training, Public Skills, Manners, Canine Good Citizen, Canine Good Citizen Evaluator, CGC Class, AKC, Agility Arena, Dog Behavior Modification, Puppy Training, Puppy Trainer, Day Trainer, Day Training, Private Lessons, In-Home Training, Private Training Packages, Arena Rental, Canine Aggression, K9 Training, K9 Obedience, In-home Visits, Anxiety, Chewing, Destruction, Resource Guarding, Fearful Dog, Nervous Dog, Behavioral euthanasia, euthanasia for behavior, sibling aggression, intra-household aggression, Canine Enrichment, Positive Dog Training, Positive Trainer, Force Free Trainer, Forcer Free Trainer, Fear Free Trainer, Fear Free Training, CCPDT, Las Vegas, Henderson, All Breed Training, Agility Instructor, Dog Sports, Off Leash Training, Professional Dog Trainer, Behavior Specialist, Private Dog Training, Private Dog Trainer, IAABC, Certified Dog Behavior Consultant, Dog bite, Biting, Rattlesnake Avoidance, Rattlesnake Aversion, Rattlesnake Safety, Trail Safety, Rattler, Clark County, Balanced, Reward, Rewards, Reward-based training, Positive reinforcement, Positive-reinforcement, Board, Boarding, Day training, Pet Resort, Rescue, All Breed, Fear, Fear-free, Force-free, KPA, KPA-CTP, Group classes, Private training, In-home training, Animal behavior, service dog, diabetic alert dog, seizure alert dog, service dog training, Board and Train program, Board & Train, Boot camp, clicker training, clicker trainer, socialization, dog bite, dog bites, pack leader, pack leadership, leadership training, Summerlin, southern Nevada
​